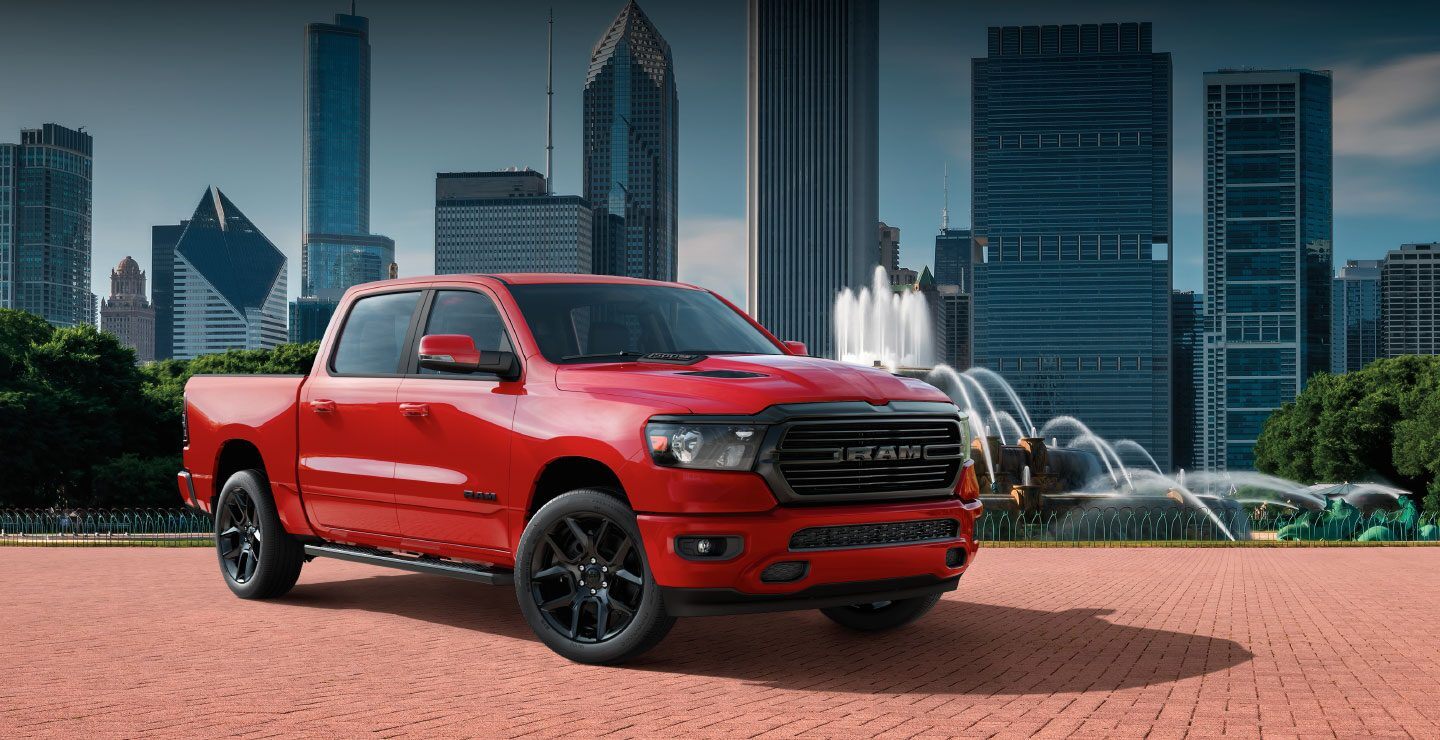 Driving on the streets of Powderly, KY in a truck that feels like you is a priceless experience. We want to make sure all of our customers are afforded this opportunity, which is why we trust automakers to offer trucks worth your time, like the new 2020 Ram 1500. The following are some reasons we think this could be the truck for you.
Choices
One thing that makes the new 2020 Ram 1500 special is that it comes with many choices. We know that car shoppers are interested in automakers that allow some customization.
This makes it easier to find a model that fits you perfectly and also ensures that you have a unique model to drive through the streets of Powderly, KY. The new Ram 1500 does come with six different choices, like the Ram 1500 Laramie or the Bighorn, to name a few.
Capabilities
Each choice comes with different capabilities, so make sure you ask us about that, but you can be sure that the choices are going to ensure you get some of the best capabilities available today.
One thing that Ram is happy about with this model is the new 3.0-liter EcoDiesel V6 engine, which is a very powerful engine that not only gives you 480 pound-feet of torque, but it also uses gasoline in an efficient way. An owner can get up to 26 miles per gallon with this vehicle, depending on the one chosen. You get to tow up to 12,560 pounds in this vehicle, so you'll get the job done.
Safety
The Ram 1500 comes with many safety features that are worth mentioning, like the lane departure alert system that not only tells you if you are drifting; it can also guide the vehicle back to safety. You and your entire family get to feel that much safer in this truck.
The vehicle was built with high-grade steel, so the infrastructure of the truck can help resist impact should you ever be in an accident. The truck also comes with forward collision alert, which can stop you if you are getting too close to another car in front of you.
Visit Pogue Chrysler Dodge Jeep Ram FIAT to Learn More
If you'd like to learn more about the new Ram 1500, we encourage you to visit our dealership in nearby Powderly, KY. You can take this 2020 model for a test drive to see all of its great features in person. We look forward to working with you soon!